About me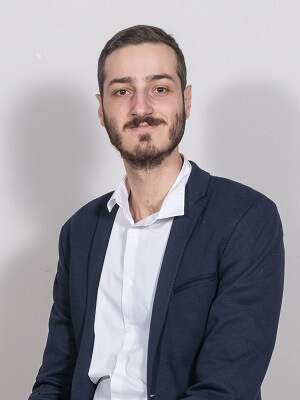 Loss of a loved one, break-up, emotional troubles, anxiety…Life is far from being always a long, quiet river. There are times when one may need help from a psychologist in order to face some difficulties. I can bring you that help!
Clinical psychologist trained at Université Catholique de Louvain (UCL), I've had the opportunity to work into psychiatric hospitals (CHU Brugmann, CHU Saint-Pierre). I currently have a clinical practice at CHU Brugmann. From now on, I can also welcome you at my own private practice.
There are many reasons to seek help from a psychologist. I can help you with emotional management, anxiety and panick attacks, depression, mood disorders, anxiety disorders (OCD, social anxiety, phobia, etc…), self-confidence and assertivness, relational difficulties, traumas, burn-out, stress at the workplace or elsewhere, sleep disorders, addictions (alcohol and other drugs) etc…
I can also provide emotional support if you're going through rough times such as disease, break-up, grief…
In order to help you in areas in which I'm competent, I do not offer therapies for children, families, people suffering from severe and unstabilized psychiatric disorders, as well as people with autism spectrum disorders. I'm also not carrying psychological or neuropsychological assessment (e.g: IQ testings, dementia assessment etc…).
My approach is "evidence-based". It aims to base psychotherapy on the best available scientific evidences, borrowing from different psychotherapies schools , in order to help you in the most efficient way, as required by the psychologist's code of conduct.
In practice, I first carry, with your help, an evaluation of the problem(s) you wish to work on during the therapy. I then offer you psychological interventions tailored for your personal case. Empathy, warmth and non-judgment are also key-features of my approach.
It will be a pleasure to meet you!
No need to hesitate, just take the fist step and get in touch !